Deanna
Regular price
$944.99 USD
Regular price
Sale price
$944.99 USD
Unit price
per
Sale
Sold out
Texture: Body Wave

3 "24" bundles & 5x5 "20" transparent closure
Color: Red
Glue-Less Unit w/Adjustable Band
**Please be sure to choose the ACCURATE cap size.
Prior to purchasing please be sure to complete the Wig Order Verification Form, otherwise, your order will be canceled after 12 hours. 
Share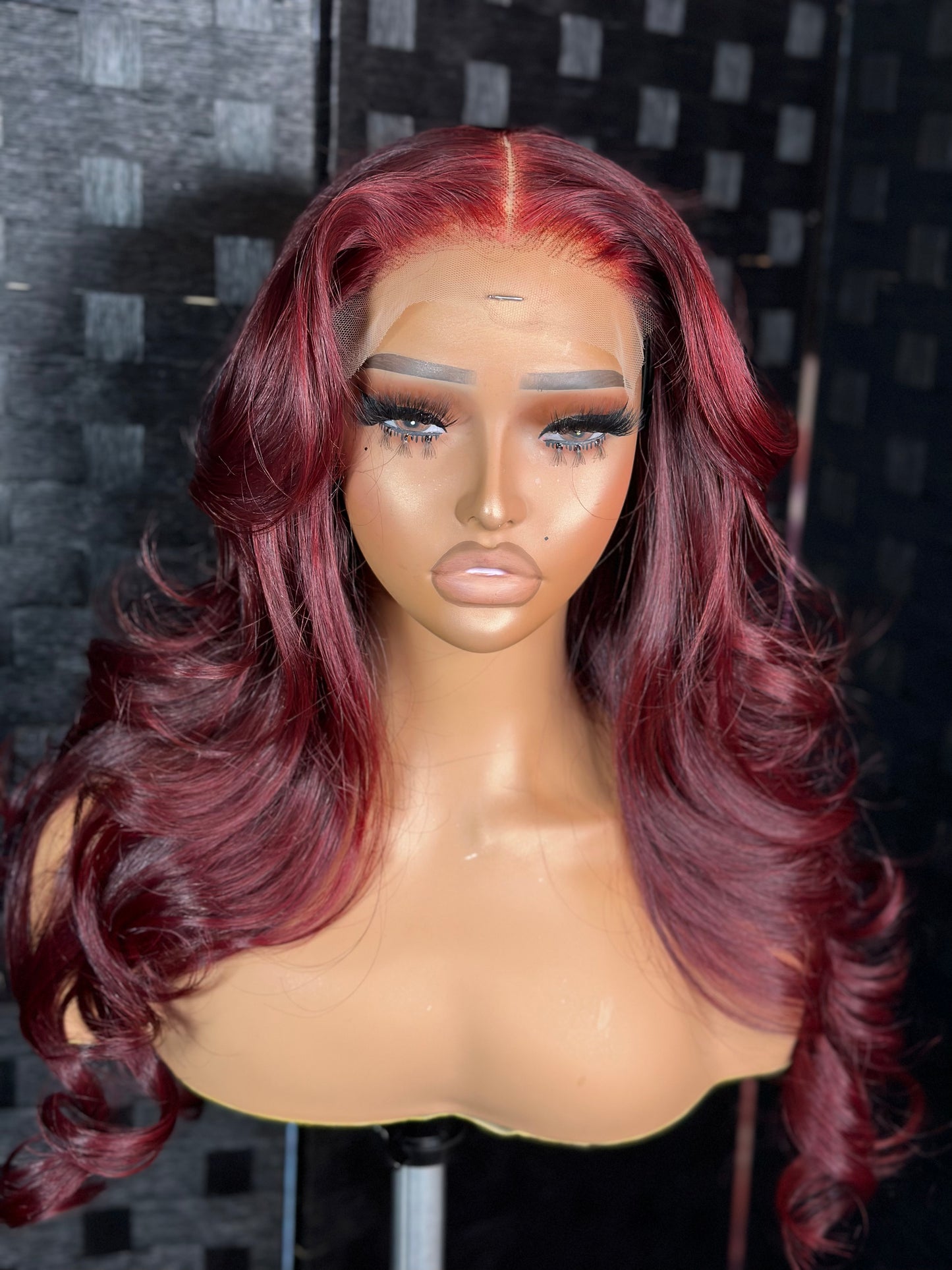 BEST UNIT EVER!!!
This is literally the best hair I have ever had. Right now lets speak the hair, I have worn it bone straight and curled up for the girls and it was perfection both times. The hair straightens and curls like BUTTER BABY!!. I wont lie sometimes I take the unit off and toss it right on my dresser at night but them curls still intact the next day and i love it to see. I dont have much products so I dont put much in the hair but a bit of heat protectant, it doesnt seem to need much. The shade of red is such a vibrant yet subtle shade. Oh but when its on I feel like a natural born red head, I get so many compliments on the color! Im never not seen when i have it on. Now the unit its self was made well, Period. I typically do not glue my wigs down (b/c i dont know how haha) and just throw a bobby pin on the sides and call it a day, but this unit I can just throw right own and I feel secure, I just line the part to my part and I'm in the game. The lace truly is transparent and the part is plucked well, it really gives scalp! This is just my first buy i plan on getting more and hopefully i can get a custom until made for my birthday next year.